More than at any other time in history we are sending and receiving goods through freight services. At the same time, more than ever before items are being damaged, stolen, lost, misdelivered and delayed during transport. This waste presents a large financial burden on the industry, and that's why freight insurance exists. Freight insurance isn't free however so the sender, transporter and receiver need to consider: is freight insurance worth it? This article will explain what freight insurance is and why it is important to help you make that decision.
What is freight insurance?
Freight insurance exists to help mitigate the risk of a financial loss occurring when items are sent from one individual or business to another. It can also be called shipping insurance or cargo insurance.
If something happens to the goods in transport, they may need to be resent, representing an additional unexpected cost. If that good is covered by freight insurance, however, then a claim will be made to the insurance company which will pay that cost according to the insurance policy. The holder of the insurance policy will pay a relatively small amount to have this policy in place and may also pay an excess depending on the terms of the policy.

What risks do you face when working in logistics?
There are risks to each player in the logistics business.
The sender has the risk that if the parcel does not arrive to the recipient in good condition and in a timely manner then they will need to send a replacement or refund the customer as well as suffer damage in reputation from the frustration of the customer.
The shipping company faces significant risk both in the number and likelihood of something going wrong and also in the high value of their cargo. This is because if something goes wrong while the cargo is in their possession, they are liable to pay for the value of the goods. The potential risks are numerous. Packaging errors could lead to the damage of fragile products. A truck's route could be blocked by flooding. The whole consignment of sea freight could also be lost by a shipwreck, or piracy, which is not unheard of in international shipping. The freight company also faces risks of injury or damage occurring to employees or the public.
The receiver also faces risks specific to them. A package left by couriers on instruction at the receiver's house could be stolen. If it is for business purposes, the loss of this item may result in financial loss for them.
Who needs freight insurance and why?
As we have seen, everyone involved in logistics faces risk and so freight insurance is relevant for all. Freight insurance is perhaps most important to freight companies because they are usually exposed to the most risk. The total value of the goods that the freight company carries represents a danger of unbearable financial loss. Freight insurance may very well save the life of the business.
Types of freight insurance
Freight insurance can be as diverse as the goods that are transported. A good freight insurance package can be tailored for the specific needs of the customer. The package can include policies such as:
Third-party personal injury
Workers' compensation
Employee liability
Downtime cover
Freight transportation
Business interruption
Carriers liability
Warehouse and storage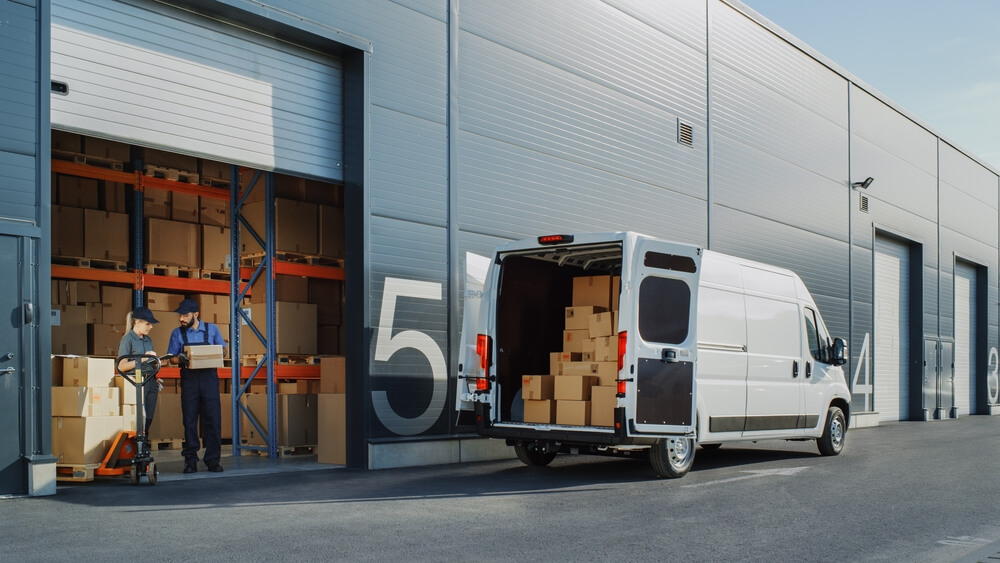 Advantages of freight insurance
Insurance makes it easier to predict the cost of losses
Without insurance, losses can appear at random times and then the expense will need to be paid immediately. This can cause problems with a business's cash flow, even catastrophic problems. On the other hand, if the goods are insured, the costs will simply be the regular small cost of the policy plus the chosen excess, if any.
Insurance gives peace of mind to all parties
Everyone covered by freight insurance can rest easier knowing that whatever happens, everyone will be compensated for any loss.
Insurance can be customised to fit anyone
The right insurance broker will be able to find appropriate cover for you at the right price. It is not a one-size-fits-all matter.
Insurance can be simple
Once the insurance plan is in place, cover for items is based on their declared value. If a loss occurs, the insurance company will pay out. Policyholders and insurers don't have to chase up other parties for compensation.
Get insured
We hope that this article has helped you to answer the question, "Is freight insurance worth it?" When it comes time to sort out your logistics insurance, or any other insurance, contact us at GSK Insurance Brokers. For 40 years GSK has been designing transport insurance and risk management solutions for our clients in the transport industry, offering a range of customised solutions. We are able to offer cover at a competitive rate because of our ability to access both Australian and world insurance markets.