Risk management is an essential part of running a business to ensure continued growth and success and commercial insurance is an essential component of your risk management strategy. No matter how carefully you plan, the unexpected can happen and having the right insurance in place means that your business is protected financially when things go wrong. 
Today, we'll be taking a closer look at what factors you need to consider when taking out commercial insurance. 
Why do you need commercial insurance?
Commercial insurance offers ongoing peace of mind so you can be confident that you're protected financially. No matter how much planning you put into place, things can go wrong and this can have serious financial consequences for you and your business. Without the right insurance in place, a single incident has the potential to devastate your business financially and you may not be able to recover. In fact, many businesses may find that they're unable to continue operating following an incident if they don't have insurance in place to offer a financial buffer.
Not only is commercial insurance important from a financial perspective, there are also some forms of cover, such as workers compensation insurance, which are compulsory for many businesses. For example, many professionals are required to have indemnity insurance in place. Even if insurance isn't compulsory, a lot of clients will want assurances that you have insurance in place before they hire you. Public liability insurance is a common form of cover which may not be a legal requirement but there is an expectation in many industries that you'll have this form of cover.
To make sure you have the right level of insurance cover in place, you need to consider all of the risk exposures that your business faces to help decide which policies you need. Do you have commercial property or vehicles? Do you need cover for employees? What type of risks are associated with your specific work? Good risk management in the first instance can inform your insurance package and helps identify which specific policies apply to you.
Types of commercial insurance
When it comes to your commercial insurance, there are a range of policies which can be included in your insurance package. Some of the common forms of cover include:
Public liability – this form of cover will protect you financially if you cause damage to property or injury to a person as a result of your actions at work. It also covers legal bills if you need to hire a lawyer as part of the claims process. This is standard cover for most businesses.
Product liability – similar to public liability insurance, this policy protects against claims for personal injury or property damage which is caused by products which have been sold or supplied by your business. As with public liability, it also covers your associated legal bills. This policy is often included with your public liability insurance.
Professional indemnity – indemnity cover offers protection for professionals who provide advice or services as part of their work. It will protect you financially against claims if a third party suffers a loss due to misconduct or a breach of duty.
Management liability – this policy protects the company, and the people within the company, against the risks and exposures involved in the running of the business. This can include allegations of mismanagement or legislative breaches. 
Commercial property – this cover offers protection for your commercial building and fixtures following insured events such as fire or storm damage.
Theft and burglary – protects you against financial loss following burglary or theft at your place of business which results in property damage or loss. 
Business interruption – if your business is unable to operate following certain insured events, such as a fire, this policy will provide financial cover for the loss of income that your business suffers during this period.
Commercial vehicle – this provides cover for any vehicles, whether individual or in a fleet, which are owned by your business. You can opt for varying levels of cover depending on your requirements. 
Workers compensation – this cover is compulsory in Australia and means that employers are reimbursed for payments made to employees following a successful claim for workers compensation. This could include wages, specialist equipment and rehabilitation costs. 
Cyber cover – protects your business against the financial implications of cyber-attack. With cyber-crime on the rise, many businesses are choosing to take on this form of cover to protect against claims for compensation or businesses interruption. 
Your insurance broker will be able to provide you with specific advice around the best policies for your business.
The cost of commercial insurance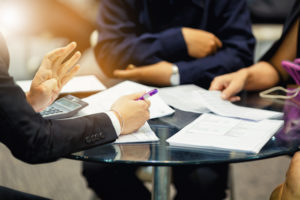 In a competitive market, businesses need to be savvy with their budgeting so it's understandable that a common question relates to the cost of business insurance. In basic terms, the higher the risk your business poses then the higher your premiums will be as there will be an increased likelihood of a claim. The cost of business insurance depends on a number of factors, including:
The size of the business – as your business expands, you'll likely need more insurance cover and therefore your premiums will be higher. 
The type of cover – the type of policy you take out and the inclusions and exclusions of your policy will impact on your premiums. If you need to take out additional cover or have a specialist policy, your premiums will be higher. 
The number of employees – the more employees you have, then the more risk there is of things going wrong. For this reason, you can expect an increase in your premiums as you hire more people.
The type of work – there are some types of work which are considered higher risk than others and you can expect to pay more. For example, accountants would be considered lower risk for public liability claims 
compared to tradespeople. 
The value of property – if you have a lot of business property and contents which require insurance, this will impact on the cost of your premiums as the cost of potential claims will be higher. 
The location of work – businesses who are purely office based may be considered lower risk for some forms of cover compared to businesses who are required to work from locations such as mine sites.
Your insurance broker will be able to give you specific advice about the right coverage for your business and provide you with a quote. Remember that many businesses are under-insured which can have a huge financial impact at claim time. For example, if you opt for a higher excess to reduce your premiums then you need to make sure that the excess is an amount that you could comfortably afford if you have to claim. Make sure you balance cost with a high quality policy with the help of your broker.
The benefits of using an insurance broker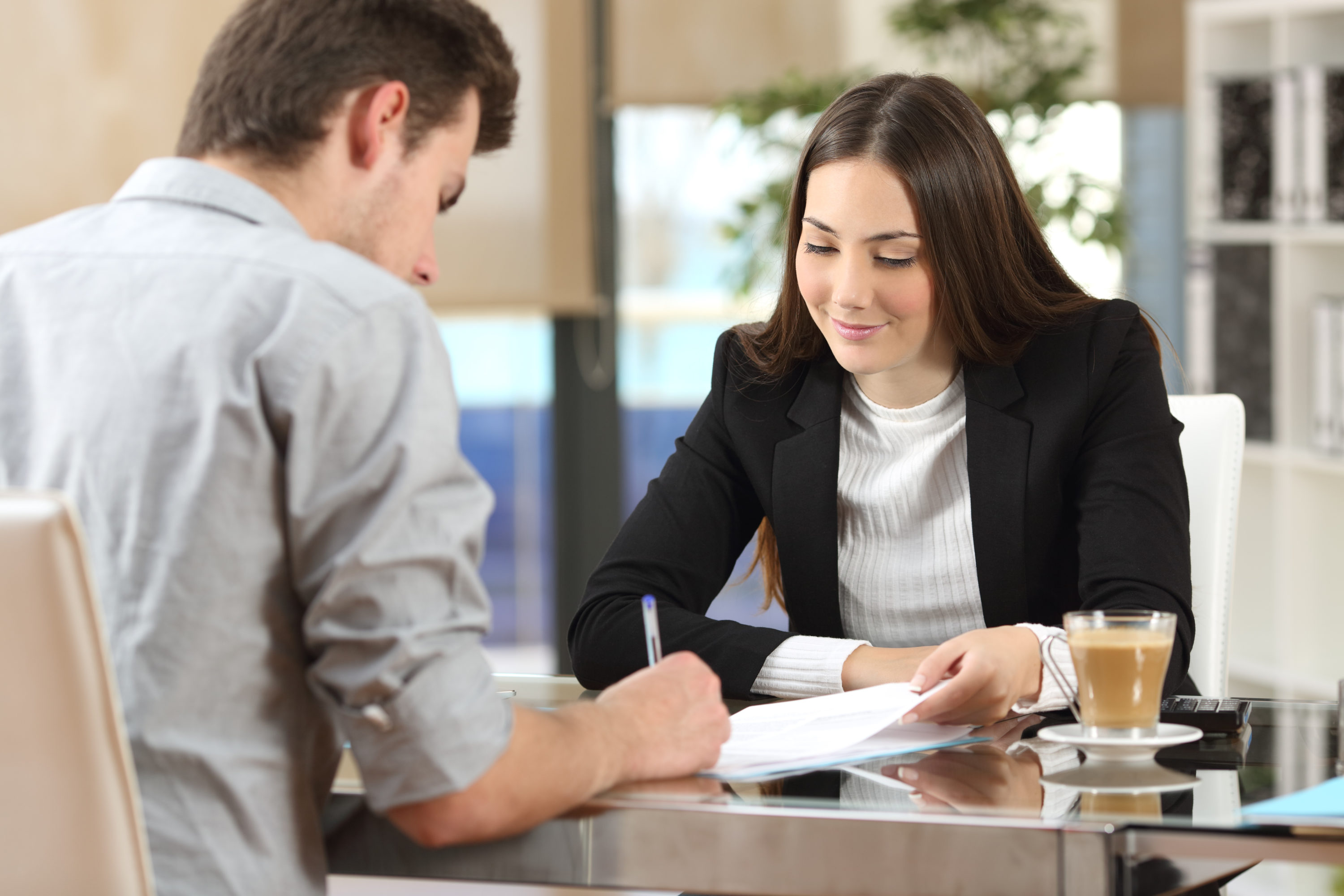 Expert risk analysis
If you don't accurately identify all of your risk exposures, it's difficult to be confident that you have the correct insurance cover in place. An insurance broker will take the time to conduct a thorough analysis of your unique set of risks and then find an insurance package which protects you from these risks.
Industry expertise
The insurance world can be complex and it makes life a lot easier to have your broker in your corner. They have the industry experience which enables them to offer expert advice around your insurance. They have access to a number of insurers and can find a policy which is right for your needs. Your broker will also review your insurance package on a regular basis to ensure you're getting the best deal. 
High quality cover
A lot of businesses default to looking for the cheapest insurance in order to save money. Although this does offer short term savings on your premiums, it's important to remember that you often get what you pay for and you may find out too late that the policy has exclusions which make claiming difficult. A broker will help you find insurance which is not only cost effective but also high quality for the best cover possible.
Saves time
Shopping around for insurance for your business can be time consuming – especially if you're taking the time to read the fine print! Your broker takes the hard work out by comparing a number of different policies to find you the best cover possible. Having a dedicated broker also saves you time as you can a helpful point of contact with any insurances related questions.
Act on your behalf
One of the best aspects of having an insurance broker is their ability to act on your behalf when it comes to claim time. If you have a claim, your broker will liaise directly with the insurer on your behalf for the best outcomes. This saves you both time and stress. They'll also be able to let you know what documentation you need to provide for the best chances of a successful claim. 
How to find a good insurance broker
If you choose the use the services of an insurance broker, it's important that you choose a good broker who will work hard on your behalf. So, how do you find a good broker? A good place to start is to ask around for recommendations. Speak with other business owners to see if they have a recommendation or go online to take a look at testimonials and reviews. This will give you an idea of other peoples' experience with a specific broker. Once you've narrowed down your search, you can give your prospective broker a call and ask them some questions about their level of experience and whether they've dealt with businesses similar to yours. 
Remember that you should always ensure that your insurance broker is appropriately qualified. This usually means they will have Tier 1 or Tier 2 in general insurance compliance, but many brokers also have additional diplomas or degrees.  Additionally, insurance brokers are required to hold an Australian Financial Services Licence (AFSL) or be authorised by a licence holder. Ask about your potential broker's qualifications and they should be happy to provide them.
GSK Insurance Brokers 
At GSK Insurance Brokers, we understand the unique risks that modern businesses face which is why we offer specialised commercial insurance to cover to ensure ongoing peace of mind. We provide commercial property insurance, along with a number of additional forms of cover, and our brokers will tailor your insurance package depending on the specific needs of your business. We have experience with businesses of all sizes and our qualified brokers will help find the best fit for you.
For commercial property insurance brokers, or for range of additional commercial insurance cover, speak with the team at GSK Insurance Brokers today on (08) 9478 1933.