The steady and rapid growth of courier services has made people interested in entering the industry at the ground level. Happily, this is doable with the right strategy and does not need to involve a high initial investment. If you have a car then you already have the most important piece of equipment. This article is about how to work as a courier with your own car i.e. an independent courier.
What is an independent courier?
An independent courier is a courier who is the boss of their own small business delivering packages or other goods from a sender to a receiver. They use a vehicle to quickly transport items to their destination. An independent courier is paid for their services by the customer and may also take on contract work for other courier businesses.
What equipment do independent couriers need?
Independent couriers don't need a lot of equipment but there are some important things to have.
Vehicle
There is not just one vehicle that suits every type of courier work; the typical large van is not essential. If you want to do courier work with your own car then think about getting the type of delivery jobs that make sense for your car. A courier's vehicle needs to be reliable, efficient, safe, convenient, have good storage space and have a neat and professional appearance.

Computer
A computer is an essential piece of equipment for your business paperwork. You will need it to log your deliveries and payments and keep track of your data. You will probably also need it for doing your taxes and sending emails to clients and other businesses.
Phone
Your phone is also another piece of essential equipment. It will keep you in touch with your customers and can run your GPS and route planning software.
Other equipment
You will likely also need straps and protective material to secure your load. A trolley will be important to move multiple or heavy goods safely and securely.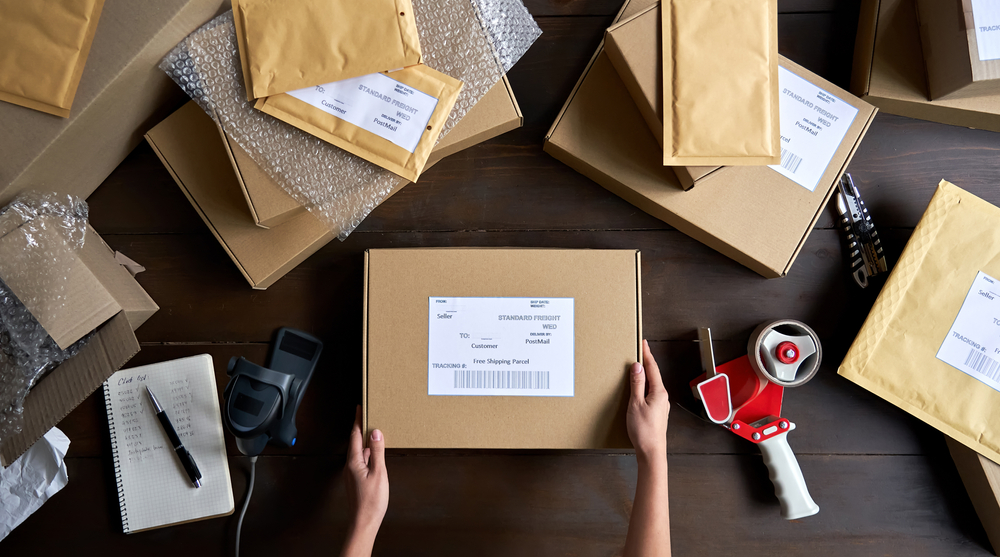 Insurances and licences
It is not just the physical equipment you will need; licences and insurance will ensure that you are on the right side of the law and that you are protected from the risks of the courier industry.
Insurance
Insurance is a must for all couriers because of the variety and severity of the risks that couriers face. Private car insurance will not cover you when you are doing courier work with your own car. Delivery drivers themselves are at risk of injury or even death while at work on the roads.
The public is also at risk of injury or property damage from a courier accidentally causing an accident. The courier also faces the risk that his vehicle or the goods in his care may be damaged, lost or stolen. Couriers' insurance is designed to cover the risks that couriers face. It will also make sure that everyone who suffers a loss can be compensated and the courier's business will not be financially overwhelmed.
At GSK Insurance Brokers we have put together a courier insurance package designed with our expert knowledge of the risks that couriers face, and can further customise it for your specific business needs.

Licences
Independent couriers all need to have their driver's licence appropriate to the type of vehicle they are using. The vehicle itself also needs to be licensed.

Skills and attributes of an independent courier
Be a safe and skilled driver
Couriers spend most of their days navigating the roads in their vehicles and mistakes can be costly. Couriers need to be able to follow the rules of the road and avoid collisions.

Navigation skills
The more the delivery driver knows their local area the better. Knowing how to find the best route to unfamiliar locations is also important.

Excellent customer service
As the face and voice of your own business, the way you interact with customers will determine your success in getting repeat business and new customers.

Organisation and timeliness
Couriers usually have dozens of parcels to deliver to multiple locations in a single day under strict deadlines. As a result, it is necessary for couriers to be very good at organisation and time management.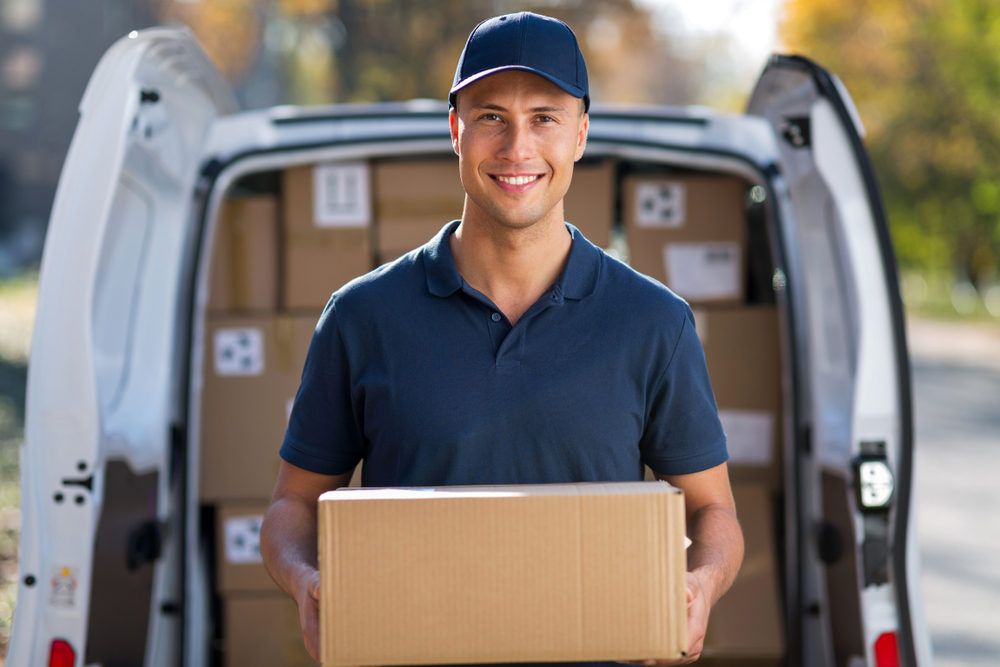 How to start work as a courier
Identify a market and make a business plan
Find out where there is a need for courier services in your area. Make a business plan by mapping out how your courier business will operate and how you will make a profit.

Make a brand
Create a unique brand including a name and image that will help make you recognisable and leave a good impression on potential customers.

Register your business
In Australia, this will mean obtaining an ABN and registering your business as a sole trader. You should also register your trademarks and register for GST. This can all be done here.

Get your gear and storage space
You will need the equipment listed above but also anything that makes your work safer, easier and more efficient. Most couriers need a storage space to keep goods that cannot be delivered on the same day. Make sure it is secure.

Sort your insurance out
Don't start work until you are fully insured. Many people only remember when an incident has already occurred and by then it's too late! Contact us at GSK Insurance Brokers, we've been helping people get the right insurance at the right price for over forty years and we'd love to help you too.

Get customers, deliver and profit
Now that your business is set up and ready to go, it's time to get customers. Contact likely leads and introduce them to your courier service. You can also contact successful couriers in your area and find sub-contract driver opportunities.

Finally, market yourself to find other job leads. Create social media accounts and use them to advertise and increase your exposure. Advertise offline and online, targeting your ads towards the right type of customers for you. Put yourself into the business index and on google maps.
Then deliver swiftly and safely with outstanding customer service and reap the rewards. On behalf of GSK Insurance brokers, we hope that this article has made how to work as a courier with your own car plain and simple, good luck!