Are you trying to decide whether you should go direct with an insurer or through an insurance broker? As you're probably aware, insurance is designed to protect you financially when things go wrong and it's vital to have the right package in place. While you can go directly through an insurer, using the services of an insurance broker offers a number of advantages. An insurance broker is an industry expert who acts on your behalf to find the best insurance cover based on your risks and needs. They are available to answer any questions you may have and also act on your behalf at claim time for the best outcome.
If you're looking for insurance brokers in Perth, GSK Insurance Brokers lead the industry when it comes to creating insurance solutions. Today, we'll be sharing what GSK Insurance Brokers can offer for your insurance needs.
1. Industry leaders
GSK Insurance Brokers were established in 1981 and since that time, we've been providing expert insurance advice to Perth businesses for over 35 years. Since our beginnings, we've continued to grow and now have a loyal client base which extends across Australia. Our passion and commitment to the provision of quality service sets us apart from the competition and we've developed into a leading corporate and small business broker.
We understand that no two businesses are the same which is why we've developed a personalised approach which means that we offer customised insurance solutions rather than a one-size-fits-all attitude. No matter the size of your business, we can help insure your success.
2. Extensive experience
We offer a highly skilled team of insurance brokers with decades of combined industry experience. Our brokers have developed expertise and product knowledge across a range of industries. These include transport, construction, mining, manufacturing, retail, hospitality, couriers, trades, medical, IT and financial services. Due to our passion and experience, we've become a valued risk partner for over 5,000 Australian trades and businesses.
With our extensive experience, you can be confident that we have the skill to develop an insurance package which is tailored specifically to your needs. Whatever your insurance needs are, from taking out a policy to support during claim time, our team can help.
3. Dedicated claims team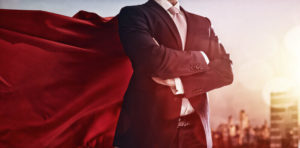 When it comes to insurance, making a claim can be frustrating when you need to deal with a number of different people who all ask you the same questions. With GSK Insurance Brokers, we make the process easy thanks to our dedicated claims team who work for you to get the best outcome on your claims. We understand that you want the claims process to run as quickly and easily as possible which is why we're dedicated to streamlining and simplifying claims for our clients.
If you need to make a claim, just give us a call – we'll assess the information and let you know what information you need to provide. From there, we liaise directly with the insurer on your behalf.
4. In-depth insurance knowledge
With the business world becoming increasingly complex, it makes sense that insurance has also evolved with this changing landscape. While this means that more specialist cover can be provided, it can also make insurance difficult to navigate for many businesses. Luckily, GSK Insurance Brokers are able to provide expert advice on complex insurance policies and programs. Our in-depth insurance allows us to provide specialist advice for the most complex situations, such as mining insurance and cyber liability cover.
If you require complicated insurance cover or work in a highly specialised field, simply give our team a call and we can help find you targeted insurance cover.
5. Access to local and international markets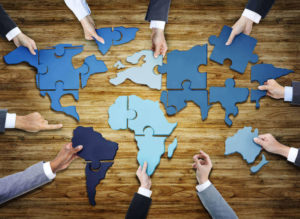 We understand that you want the best cover possible at a price that fits with the budget of your business. With that in mind, GSK Insurance Brokers have access to both local and international insurance markets to find you the most appropriate insurance cover. Our ability to access a range of markets ensures that you get a competitively priced insurance program which doesn't compromise on your level of cover.
When you're getting a quote directly through an insurer, it can be time consuming to speak with various insurers to find the right policy. We take the hard work out by canvassing insurers on your behalf and using our industry connections to you find the right insurance package.
6. Workers compensation specialists
Workers compensation insurance is compulsory cover in Australia if you have employees and means that you'll be reimbursed for payments made to an employee following a successful workers compensation claim. Workers compensation schemes are managed by the states and territories and each has a different way of operating. If you're not sure where to start with your workers compensation insurance, GSK Insurance Brokers can help. We are the workers compensation specialists and can step in from the early stages of taking out your policy to assisting at claims time.
GSK Insurance Brokers will manage any workers compensation claims directly with the insurer on your behalf so you can get on with running your business.
7. Risk management services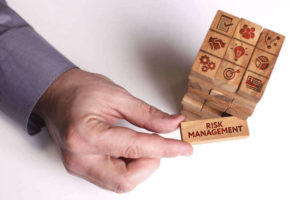 When you run your own business, it's essential that you have a robust risk management strategy in place. While insurance plays a very important part in your strategy as it protects you financially when things go wrong, it's important that you also put preventative measures in place to address risks before they occur.
GSK Insurance Brokers understand the importance of risk management which is why we offer risk management services to proactively manage your risks leading to reductions in employee injuries and lower renewal premiums. We work alongside businesses and use our knowledge of risk management to help you develop a plan which is functional and tailored to your business.
8. Provision of contract reviews
If you're offered a contract for your services, particularly through a larger company, the contract they provide for you to review can often be confusing. When you're offered a contract, it's important that your employer has included the right insurance cover to so you can be confident that your risks are covered. So how do you know if you have the best cover possible? GSK Insurance Brokers can help.
We provide contract reviews of insurance and indemnity clauses, including legal proposal on rewording. This means that we can cut through the jargon and assess the level of cover you've been offered. If the cover isn't sufficient, we'll offer alternative wording which better suits your risk exposures.
9. Risk specialists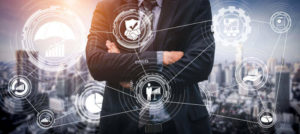 When it comes to your insurance cover, it's essential that you accurately assess all of your areas of risk to ensure you have an insurance package which will protect these risk exposures. Of course, this is easier said than done and many businesses find themselves underinsured which can have serious financial implications when you need to make a claim
At GSK Insurance Brokers, we operate are at the forefront of risk and identify areas of new exposures in the changing world. We take the time to closely analyse your risks and needs to develop a customised insurance solution. We also continue to monitor your business needs to change your insurance package as required.
10. Dedicated account manager
When you're trying to get some guidance with your insurance, it can be frustrating when you have to speak with someone different every time. At GSK Insurance Brokers, we understand the importance of consistent customer service. With us, you'll have a dedicated account manager who will provide ongoing support, advice and portfolio management. This means that when you need to contact us, you know exactly who you need to speak to. As your account manager gets to know you and your business, they'll be able to provide accurate advice based on your unique situation. Our goal is to provide innovative, custom-made insurance to all of our clients.
At GSK Insurance Brokers, we provide insurance cover for individuals and businesses across Australia. We follow comprehensive guidelines and standards to ensure that we provide the best service possible now and into the future. Whatever your insurance needs, our experience means that we can analyse your situation to assess the level of cover that you require. GSK Insurance Brokers are part of the Steadfast Group, which is the largest insurance broker network in Australia and New Zealand. As a client of Steadfast, you get the best of both worlds – the personalised service of a broker with the support of a large organisation.
For an experienced insurance broker Perth, contact GSK Insurance Brokers today on (08) 9478 1933.