As the demand for deliveries continues to grow in Australia, so too does the number of delivery drivers. Each one of those drivers faces a variety of significant risks in their work and, as a result, has a need for appropriate insurance cover. Whether you are a newcomer to the industry thinking about insurance for the first time, or a veteran courier rethinking your cover, this article is for you. This article will help explain how to choose the best insurance for delivery drivers in Australia, also called couriers insurance, by explaining what this type of insurance is, why it is needed and what policies need to be included.
What is couriers insurance?
Couriers insurance is insurance cover that has been designed specifically to cover the risks that couriers or delivery drivers face.
What does couriers insurance cover?
Couriers insurance is a package of different individual policies that take care of the different areas of risk that couriers face. Within this package, there are four essential policies that all delivery drivers need. For the risk of accident or sickness of the driver themselves, there is a personal accident and sickness policy. The courier's vehicle is at the core of the business, so a commercial vehicle insurance policy is also included.
There is next a policy to cover the risk of damage, theft or loss of goods called goods in transit insurance. Fourthly there is a policy to cover the damage to the public which may occur in the process of the courier's work, public liability insurance. Depending on the nature of your courier business, your insurance needs may vary but there is a core of essential policies that covers what every delivery driver needs. These will be explained below.
What are the essential policies?
Accident or sickness insurance
As the delivery driver, your health and fitness for work are absolutely essential for the business to continue to function. When an accident or injury takes you out of action, the business will come to a halt unless a replacement can be found. Even if a replacement can be found, paying them will take away from the business' profits.
Unfortunately, when someone becomes unable to work, their usual expenses continue while additional costs such as medical care pile on top. Accident or sickness insurance covers a wide range of benefits that ensure that costs incurred from injury or sickness are recovered such as loss of income, surgery costs, funeral costs, domestic help, PTSD benefit, rehabilitation and more.
Commercial vehicle insurance
This is essential for delivery drivers because personal car insurance will not cover you if you are using the vehicle for business purposes. Since the delivery vehicle is crucial to your business and you will be exposed to the risks of the road throughout every workday, this policy is vital. Commercial vehicle insurance will cover you if you are involved in a crash. It could also include cover for the cost of breakdown, roadside assistance and replacement vehicle hire.
Goods in transit
Couriers have responsibility for goods while in their possession and this creates a large burden of risk. Many events can result in damage, loss or theft of the goods, presenting the courier business with liability for high costs. Goods in transit insurance can cover a wide range of such events including theft, carjacking, vandalism, vehicle collision, flood, fire, vehicle roll-over, refrigeration equipment failure, damage during loading and unloading and more.
Public liability
Public liability insurance is designed to protect businesses from loss incurred by accidental harm or damage caused to the public. Public liability is important because there is a risk of extremely costly events that could bankrupt the business and leave people without compensation. Events of this type could be if a courier accidentally injured someone in public or damaged someone else's property while carrying out their work. This insurance can also cover the expensive legal fees of defending yourself against lawsuits surrounding public liability.
Other types
There may be other types of insurance that delivery drivers need, but it usually depends on the nature of their business. An experienced insurance broker, like us at GSK Insurance Brokers, can help identify areas of risk and customise the insurance cover to fit.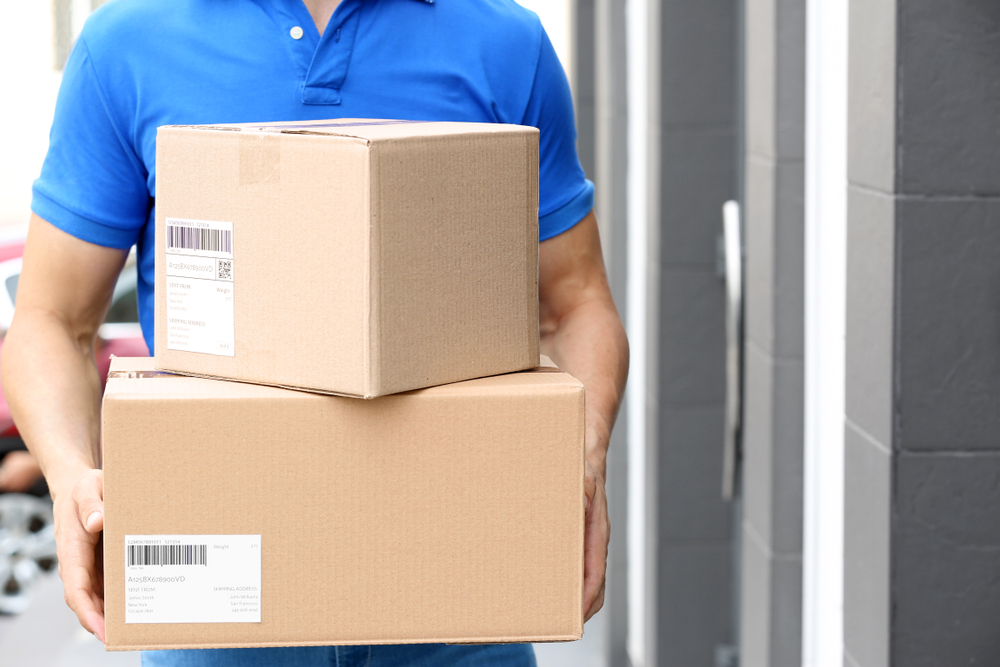 How to make sure that it is the best for you
Below are some strategies to ensure that the cover you are being offered is really the best insurance for delivery drivers in Australia and meets the needs of your business.
Coverage gaps
Read carefully the product disclosure statement to see what is actually covered and what is not. If you find something that is of significant risk to your business missing, then you can either eliminate the risk or talk to the broker or insurance agent about filling in that gap.
Insurance rates
The best insurance will be affordable and give you payments in the event of a claim that will meet your needs. Check that the premium is affordable, that the benefits have sufficiently high maximums and that the deductible amount is reasonable.
Driver type
There are many different types of driver; make sure that all the activities you do as a delivery driver are covered. Rideshare drivers, food delivery drivers and truck drivers for example may not be covered under courier or delivery driver insurance.
We can help
If you would like us to put our more than forty years of experience to work finding the best insurance for you, contact us at GSK Insurance Brokers. We have put together insurance for delivery drivers in Australia into a courier insurance package that covers the risks of the industry. If needed, we can also customise it further for you when we get to know your specific business needs.