As a courier you are entrusted with the safe delivery of goods. What can make this job particularly difficult is the fact that there are thieves looking for ways to separate those goods from you before you can deliver them. Cargo theft rates are continuing to increase as global supply chains lengthen and diversify.
Below are 6 tips on how you can keep your cargo out of the hands of thieves and deliver it securely to a happy customer.
1. Shut the doors, and lock them
One of the most simple cargo theft prevention techniques is to make sure that the vehicle is locked when you are not with your vehicle or the vehicle doors are not in sight. It may seem like a pain to have to keep shutting and locking the door if you need to take several loads of cargo into a building for a drop-off but leaving it open makes it an easy target for thieves. Thieves only need a few seconds to steal from an unlocked vehicle.
In addition to a good sturdy lock there are a couple of other things you can do with your vehicle that can contribute to cargo theft prevention. One is alarmed padlocks; these will sound an alarm if tampered with and that will alert the driver and scare off thieves. Another technology is door monitoring systems. Sensors can detect and notify the courier or the courier company of the door being opened. This will alert them of unauthorised access.
2. Beef up your cybersecurity and privacy
Many thefts are not opportunistic and random but are the result of criminals strategically targeting vulnerabilities in courier businesses and other logistics businesses. These strategic thefts rely on gathering information that is publicly available, accidentally divulged or obtained by a cybersecurity breach. Through phishing emails and other hacking means criminals can gain access to a courier company's data, including shipping information, and make changes or print out fraudulent documentation. They can then use this information to fraudulently take delivery of goods or plan their thefts at ideal times. Increase your cybersecurity to prevent this from happening. It is important to have cyber insurance because even large businesses with extensive protection measures have data breaches that can cost them millions.
3. Screen employees and subcontractors
When your courier business involves more than just yourself it is necessary to ensure that everyone involved is trustworthy. A lot of cargo theft occurs internally from dishonest employees taking items for themselves or as part of collusive theft. This can be prevented in part by screening applicants before hiring. Ask applicants to undergo a police check and make sure that they have good references that vouch for their honesty. It helps cargo theft prevention if everyone is security conscious. Make it easy for staff to report suspicious activity, near misses and thefts.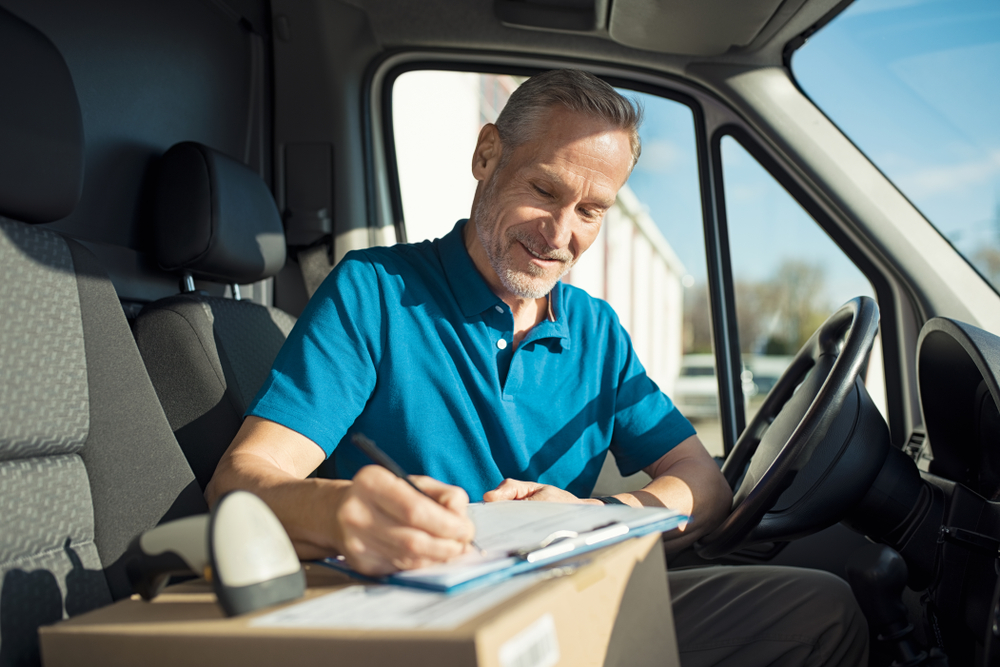 4. Track and audit goods
Thieves prefer to steal when no one will know about it or at least no one will know for a long time. You can prevent a lot of theft activity by making sure that items cannot simply disappear without clear accountability. Consistent tracking and regular auditing can act as a deterrent to thieves and a stronger incentive for employees to keep their cargo secure. It can also help law enforcement catch thieves thus stopping it from recurring.
5. Be careful where you park
All couriers need to have breaks and stops throughout their day but it is important to be safety and security conscious about it. Couriers need to be conscious of crime hot spots and should avoid parking their vehicles in these areas unless necessary. Couriers should also avoid parking their vehicles in dark and secluded places; park in well-lit and populated areas. To prevent cargo theft, overnight parking should ideally occur in a secure fenced yard or garage rather than on a public street.
6. Verify, verify, verify
The right package needs to go to the right person at the right location. A lot of theft in the logistics business occurs through fraudulent behaviour. Some cargo thieves pretend to be brokers, truck drivers or customers and are able to wrongfully take possession of cargo. This can be prevented by carefully checking the delivery details at each step. Properly verify the identity of anyone before you allow them to take possession of goods. Record deliveries with proof of delivery. Do not allow third-parties to change delivery details unless it is confirmed by the original party that they have a right to do so.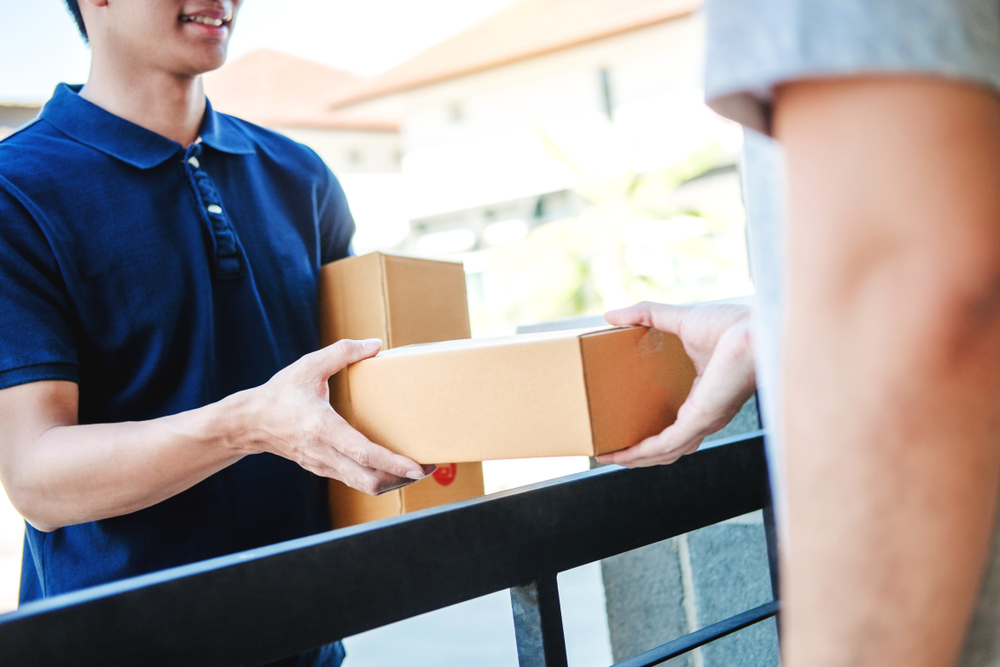 Ensure that the cargo is insured
At the end of the day, even with all the best cargo theft prevention measures, it is not possible to completely prevent cargo theft, damage or loss. That's why it is important that courier companies are insured with courier insurance.
Protect your business with an insurance package designed for couriers by GSK Insurance Brokers. We understand well the risks of the courier industry and can work with you to identify the unique risk profile of your business. We can give expert risk management advice and will find the right insurance to help protect your courier business. Contact us today, we'd love to help you safeguard the courier business you have worked so hard to build.